Premium Screen Printed Apparel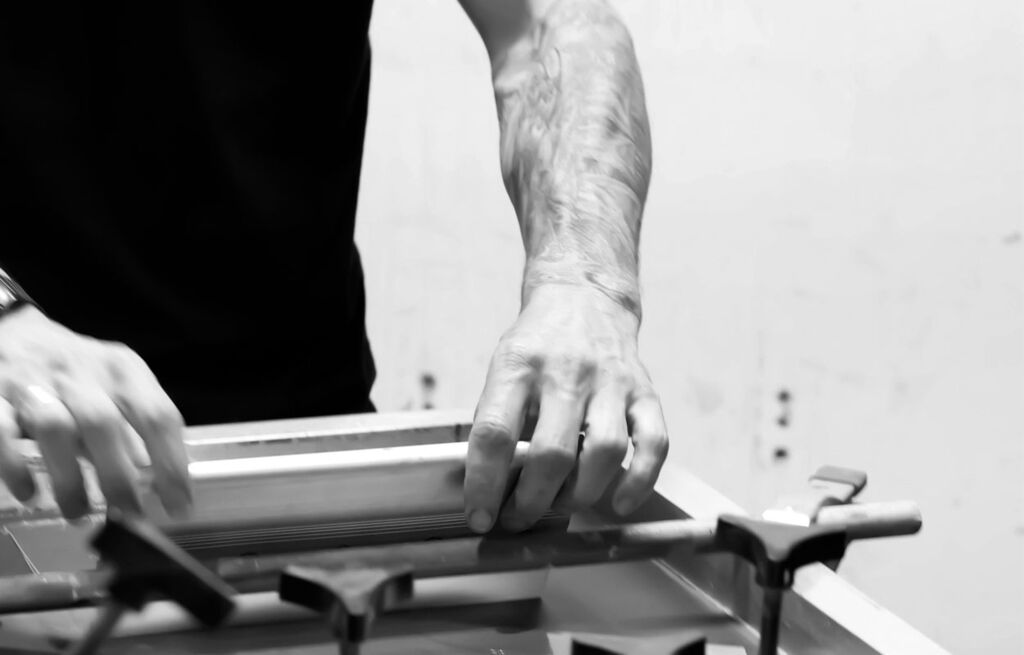 Printing T-shirts is our specialty!
From simple single colour logos to oversize multicolour designs we can produce high quality garments from budget promotional T-shirts to high end fashion garments.
T-Shirt Printing in Melbourne
Utilising the traditional silk screening (screen printing) process with new age techniques and materials we are able to produce high quality, extremely durable, bright and colourful prints onto any number of garments that we can supply at wholesale costs.
We utilise state of the art machinery, the highest the highest quality inks and extremely tight quality control to ensure that your products are of the highest quality.
As standard we offer Pantone (PMS) colour matching with a very high accuracy. Pantone is the world standard colour matching system. If you or your designer have not yet selected a PMS colour, we select the closest match for you.
Some of the ink styles that we offer:
Plastisol ink – The most durable and brightest prints – Resulting in the highest detail)
Waterbase ink – Very soft and breathable (Perfect for light colour garments)
Discharge ink – The softest prints on dark garments (Does have it's limitations)
Metallic ink – Gold, Gold Shimmer, Silver
Specialty inks – Glow in the dark, High density, Suede, Puff
Some of the style of printing that we offer:
Spot colour – Simple designs with no shading)
Simulated Process – Photographic designs (Extremely high detail and bright colours)
4 Colour Process – Photographic designs (Very high detail with a moderate brightness, some designs are more suitable than others)
Distressed/Vintage – Applying a texture over your design can be a great way to give your artwork or logo a worn and fashionable finish.
We also offer a number of additional finishing services to take your business or brand apparel that extra professional touch.
Some of the style of the finishing extras that we offer:
Relabelling – Replacing the manufacturers neck label with your custom branding (We supply a variety of woven and printed labels we or can sew your labels)
Label Sewing – Sewing inner neck labels, pip labels and hem labels – (We can produce labels to any specification to suit your needs, ranging from woven to printed, or we can sew your supplied labels)
Inner Neck Printing & Transfers – Screen print your branding directly to the inside of the garment in our neutral grey ink (MOQ: 100pcs). We can also supply and heat press transfers for other options.
Folding & Bagging – Each garment is neatly folded and bagged individually, ready immediately for sale
Swingtag apply – Attach your supplied swingtags to your garments before bagging
If you require something that is not listed above, get in touch as we can still likely help you achieve what you are looking for!